Web design that converts visitors into customers
I build websites that create a strong brand identity, leading to successful online trading. Each website is responsive to any size of screen, ensuring that your potential clients will always see your business message displayed in the best light.
My websites work for you. I will add the content and images and incorporate testimonials and calls to action in such a way that your potential client will be encouraged to contact you.
The video adjacent is a testimonial from Kyle Brooks who is a running coach. His website incorporates a membership area for his clients.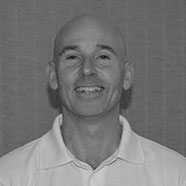 I would like to convey my thanks for an excellent job in building my website from scratch and for your patience and passion. I am delighted with the finished product which has helped me to raise the profile and image of my business. I would not hesitate to recommend your services to colleagues, friends and family.
Send me a message and let's get to work!