Are you happy with the return on your investment with Google AdWords? Pay-per-click can be a highly cost effective form of advertising but it needs to done in the right way in order to get the best return.
So, just in case you're not familiar with AdWords, it's the sponsored Ads that show at the top and bottom of Google search pages. If you want to get to the top of Google quickly, AdWords is the way to do it. You need to take care though as you'll pay far too much money for each click if certain factors aren't taken in to consideration.
The web page or landing page that you are directing your potential customers to should be as relevant to the search term entered as possible. If it's not or your web page isn't set out in a such a way to convert, you'll be losing money with AdWords as your cost per click will be higher than it needs to be.
There is a direct correlation between how many people see your AdWords Ad and how many people click it. If your AdWords campaign isn't optimised correctly, again you'll pay too much for each click and possibly so much that you can't get a decent return on your investment.
Google AdWords does work, even for the smallest business. You can set your budget to whatever you want. Certainly wise at the start as a period of testing is necessary until the optimum set up is achieved.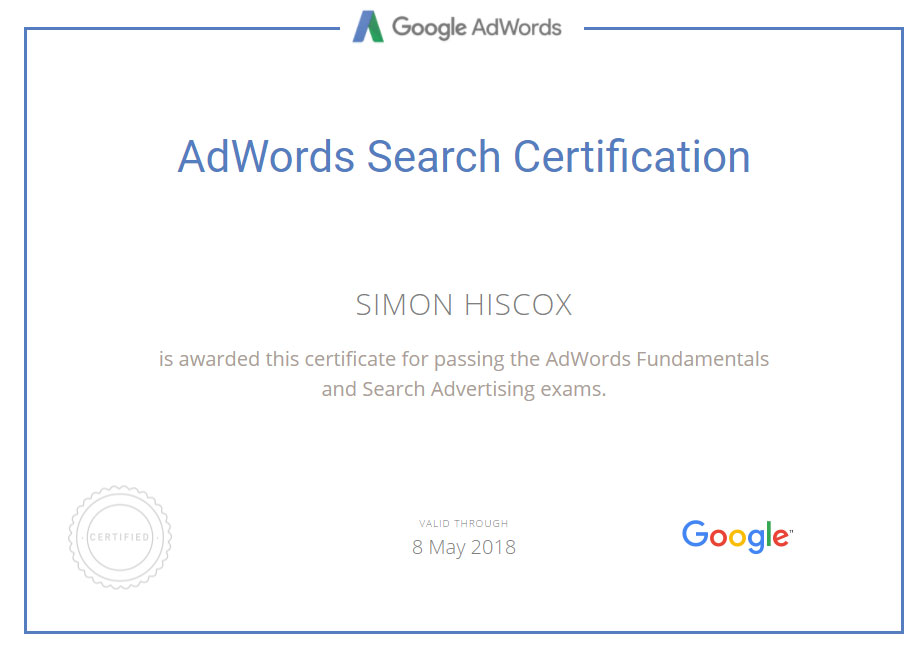 Simon's service and ideas were exceptional. We are now getting a regular stream of enquiries via our website on a daily basis. I would recommend Simon to any business looking to get more enquiries and business from their website
If you would like me to take a look at your existing AdWords campaign and give you some free advice on how it might be improved, I'd be happy to do that. If you are new to AdWords and are just thinking of setting it up and having a go, again I'd be quite happy to give some tips.
Please do not hesitate to contact me by phoning 01603 383477 or filling in my contact form.