The benefits of Google Ads (AdWords)
The benefit of using pay per click advertising is that you are targeting customers by showing them an Ad which is highly relevant to the search term that they have entered. Google Ads can help you bring potential clients to your site effectively and reliably. You get extensive real time reporting so that you can easily see which Ads are working best, allowing you to pinpoint which keywords and key phrases will convert the best for your budget.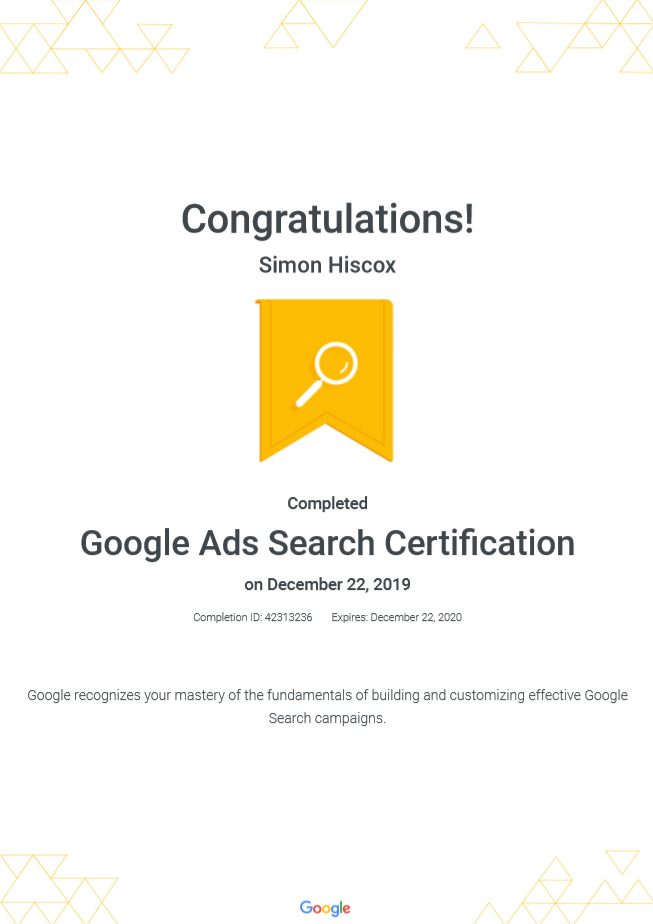 Cost effective advertising
As paid advertising goes, Google Ads couldn't be more cost effective. Exact match key phrases means that you can target and match exactly what a potential customer or client has typed into the search engine search box.
This search term is then seen by the potential client and once the Ad is clicked, the client is taken to a highly relevant landing page, giving you the greatest possible chance of completing the sale or generating the enquiry.
Planning a campaign
The first step to starting a pay per click advertising campaign is to identify through keyword research, the most likely key words and phrases to target for your business sector. These keywords are then fed into the system.
With budgets set for each group of keywords, the advert is then made live. Increasing or decreasing the budget can be done at keyword level, giving you the greatest possible control and giving you the maximum return for your investment.
Account management
Call me now on 01603 383477, to discuss how I can help you to move your business forward with pay per click advertising or fill in my contact form  to book a consultation at my office in Norwich.
Real time reporting
With pay per click advertising you will have in depth reports so that you can see easily how your campaigns are performing. The campaigns can be switched on and off easily. This allows you to react to seasonal changes, advertise special offers and generally have complete control over your spend. It is easy to track conversions and see at a glance, how much revenue is generated from a sale.
Simon's service and ideas were exceptional. We are now getting a regular stream of enquiries via our website on a daily basis. I would recommend Simon to any business looking to get more enquiries and business from their website
MEET ME FOR A COFFEE AND LET'S TALK ABOUT YOUR PROJECT